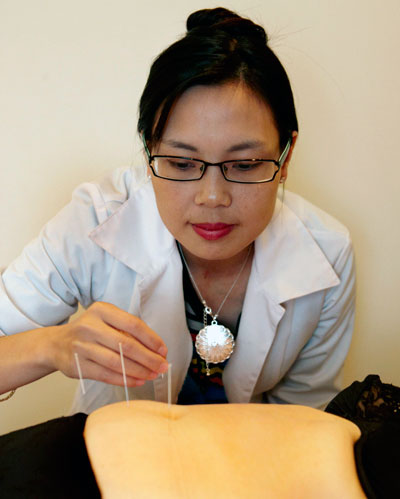 Openning Time:
9:30am - 5:30pm Tuesday - Saturday
Postal Address
Clinic for Chinese Medicine (Acupuncture & Herbs)
9 St. Johns Hill,
Shrewsbury,
Shropshire, SY1 1JD
Email:
[email protected]
Phone: 01743 350 358
Fax: 0709 286 1166 (31.91 p/min)
Got a question or need an appointment?
Please fill in the form blow and click 'SEND' button:
Search the site
Popular Pages
What Our Patients Say
~ Mr. & Mrs. Hepplethwaith – Whitchurch

"There was no treatment whatsoever from the NHS other than investigative. It was all down to Daian. Baby William is in a perfetly healthy condition and we are absolutely convinced that it was Daian's (infertility) treatment. She has been absolutely wonderful..."