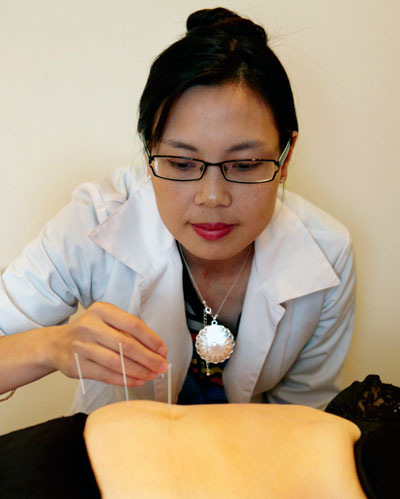 Opening Times:
9:30am - 5:30pm Tuesday - Saturday
Postal Address:
Clinic for Chinese Medicine (Acupuncture & Herbs)
8 St. Johns Hill,
Shrewsbury,
Shropshire, SY1 1JD
Email:
[email protected]
Phone: 01743 350 358
Got a question or need an appointment?
Please fill in the form blow and click 'SEND' button:
Popular Pages
What Our Patients Say
~ Ms J Waters – May 2013

"Having Attended St John's Hill Clinic for a number of years, I can only state that the treatment receive from Dr Daian Zou is helping me to function in life without having to rely on a large dose of strong pain killers taken daily. I found that not only did the pain killers not stop most of the plain, but upset my stomach which gave a general feeling of being unwell."