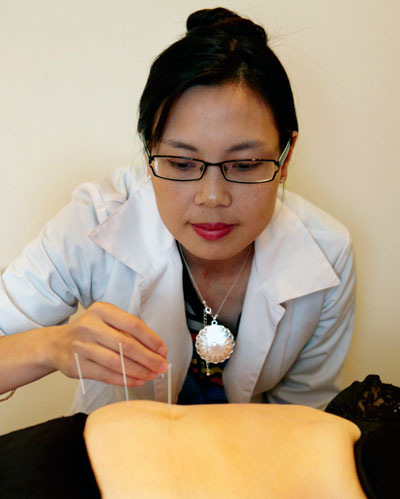 Opening Times:
9:30am - 5:30pm Tuesday - Saturday
Postal Address:
Clinic for Chinese Medicine (Acupuncture & Herbs)
8 St. Johns Hill,
Shrewsbury,
Shropshire, SY1 1JD
Email:
[email protected]
Phone: 01743 350 358
Got a question or need an appointment?
Please fill in the form blow and click 'SEND' button:
Search the site
Popular Pages
What Our Patients Say
~ Gwen Box – Feb 2012

"I first consulted Daian after a knee injury which conventional medical care had failed to improve. After acupuncture treatments, the knee steadily got better and has now healed completely. Since than, I hace continued with regular acupuncture treatments in order to maintain good health and physical well-being. I can thoroughly recommend Daian's practice and therapies."