News
the latest clinic & medical news
Browsing all articles in News
One of our patients, Mrs Hambley, wrote a wonderful article for the 'Green Parent' magazine on combining IVF with naturopathy and acupuncture for the best chances of pregnancy. It's highly recommended for a good read. Life style, relationships, various types of treatments, diet, mind practice and many other elements need to be taken care of to make miracle true.
Full article  here (external link)
Or you could download a pdf here.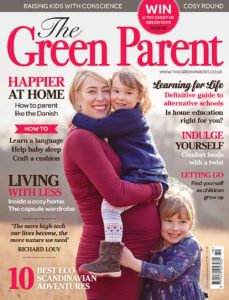 Acupuncture 'helped me conceive'    – by Owain Farrington ([email protected])
Click here for a scanned version of this article on County Times.
A WOMAN who gave birth despite unsuccessful in Vitro Fertilisation (IVF) treatment believes acupuncture may have helped her conceive.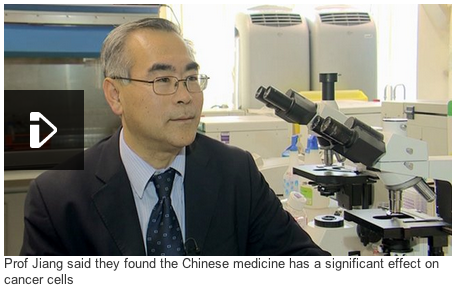 Combining traditional forms of Chinese and Western medicine could offer new hope for developing new treatments for some cancers, say experts from universities in Cardiff and Peking.
Prof Wen Jiang from Cardiff University said they have discovered how a formula of traditional Chinese medicine works to stop cancer spreading.
The universities have been collaborating for two years.
Prof Jiang described the breakthrough as "ancient medicine, modern thinking".
Experts from the Cardiff School of Medicine joined forces with Peking University in 2012 to test the health benefits of the Chinese herbal medicine called Yangzheng Xiaoji.
Pathways
The formula, consisting of 14 herbs, has previously been shown to be beneficial to cancer patients but until this latest research, the way in which it works had remained unknown.
The joint research has investigated how the formula works and discovered that it blocks a pathway, stopping the spread of cancer cells in the body.
Prof Jiang, the director of the Cardiff University- Peking University Joint Cancer Institute at Cardiff, explained: "Traditional Chinese medicine where compounds are extracted from natural products or herbs have been practised for centuries in China, Korea, Japan and other countries in Asia.
"Although a few successes, most of the traditional remedies are short of scientific explanation which has inevitably led to scepticism – especially amongst traditionalists in the West.
"As a result, we set out to test the success of a Chinese medicine and then consider how combining it alongside traditional methods like chemotherapy could result in positive outcome for patients."
The professor said the Chinese formula has been shown to be beneficial to patients with certain solid tumours, when used alone and in conventional therapies, such as chemotherapy.
He added: "It suggests that combining the formula with conventional as well as new therapies could hold the key to developing new treatments for cancer patients.
Clinical trials of the combined treatment for lung and other cancers have already begun and were providing positive results, Prof Jiang added.
Shrewsbury Living
Download newspaper article scan (JPG)…
A DELIGHTED couple are enjoying life with their own little miracle – and say it is all thanks to acupuncture.

Beth Lakelin, 38, from Belle Vue, Shrewbury, had been trying to conceive with partner Stephen Coales, 41, for two years.
Doctor said the couple were medically sound but Beth feared her age was curbing her attempts to conceive.
In frustration she visited Dr Daian Zou at St John's Hill Clinic for Chinese Medicine in Shrewsbury and fell pregant after just three sessions.
Baby Olive was born in November.
Shropshire Star, Wednesday, February 18, 2009
Download Newspaper Scan (PDF) of this article…
Anita Hunter though she would never have children. And after failed fertility treatments, the 33-year-old from Shrewsbury almost gave up hope. "Then I started having acupuncture," She says. "Six months later I was pregnant."
Remarkably, Anita is not alone in having frustration turn to joy by the Chinese practice of having needles inserted into the skin. In the space of 18 months, a total of five women who thought they would never have kids fell pregnant after treatment from the same Chinese acupuncturist – Dr Daian Zou, based in St. John's Hill in Shrewsbury.
Read more »
Shropshire Chronicle, November 27th, 2009
Read Original Article on Chronicle website… 
Download newspaper article scan (PDF)…
Acupuncture's to thank for baby William, says new mum
A North Shropshire couple are celebrating the arrival of their own little miracle – and have put it down to Chinese acupuncture treatment.
Vanessa and Jack Hepplethwaite, from Whitchure, were told by doctor there was very little hope of them ever being able to have a child because of Vanessa's age – she is 42. She claims she had been told she couldn't have IVF treatment because she was over 35.
Read more »
Shropshire Star, Thursday, August 5, 2010
Download newspaper scan (PDF)…
A Shropshire couple who had almost given up hope of having children have been told there is no reason why they shouldn't be able to start a family – thanks to treatment by a doctor of Chinese Medicine.
Darren, from Shrewsbury, who did not wish to give his last name, said: "My wife and I went to see a specialist at the hospital because we have been unsuccessful in trying for a baby and we found out the problem was with me.
BBC News, Tuesday, 30 March 2010
People terrified of visiting the dentist can overcome their fear with acupuncture, researchers have claimed.
The findings, in the journal Acupuncture in Medicine, may offer some comfort to the one in five people thought to have dental phobia.
Five minutes of treatment with needles placed at two specific acupuncture points on the top of the head allowed all 20 patients to conquer their fear.
Read more »
Popular Pages
What Our Patients Say
~ Shropshire Star – Feburary 18, 2009

"In the space of 18 months, a total of five women who thought they would never have kids fell pregnant after treatment from the same Chinese acupuncturist – Dr Daian Zou, based in St. John's Hill in Shrewsbury."