News
the latest clinic & medical news
Browsing all articles in Acupuncture News
One of our patients, Mrs Hambley, wrote a wonderful article for the 'Green Parent' magazine on combining IVF with naturopathy and acupuncture for the best chances of pregnancy. It's highly recommended for a good read. Life style, relationships, various types of treatments, diet, mind practice and many other elements need to be taken care of to make miracle true.
Full article  here (external link)
Or you could download a pdf here.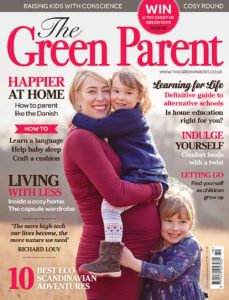 "Whatever the mechanism, though, it does seem that acupuncture can be as effective a painkiller as some traditional pain medication." .. From BBC – Turst me I am a doctor
Can acupuncture be a painkiller?
From BBC
A lottery-funded scheme in Wiltshire has helped more than 600 people cope with drug addiction using acupuncture, a charity has said.
The New Highway charity has used the alternative therapy, alongside coaching, to help addicts in its 10 centres over the last two years.
It said it helped prevent relapses and combat anxiety.
But the NHS said not enough evidence existed to prove the effectiveness of acupuncture in treating drug addiction.
'Cope with cravings'
New Highway, which was formerly known as Bath Area Drugs Advisory Service, won a £167,000 Big Lottery grant in 2010 to help people with drug and alcohol addictions through acupuncture therapy.
Kevin McAlpine, from the charity, said: "What we've seen is that it makes a significant difference with stress and being able to cope with cravings from withdrawal."
Dr Max Bloomberg, a research fellow at Goldsmiths University of London, is sceptical of the benefits of the therapy.
He believes the care an addict receives when they receive acupuncture treatment is what they respond to.
"How do you tease apart other facts like care versus acupuncture?" Dr Bloomberg said.
"It often isn't the acupuncture, it's the lovely atmosphere, it's the fact that someone really cares."
Search the site
Popular Pages
What Our Patients Say
~ Wow what a difference it has made – Ron, Shrewsbury

"Published in 'AS News - Spring 2016'.  After much thought and a little research, I decided to give acupuncture a chance. Wow what a difference it has made. I'm unsure of the total effect on pain relief but it has had an immense impact on my overall sense of body relaxation and physical and mental well being. In Autumn 2015 after a little additional neck pain, my acupuncturist massaged my neck following my acupuncture session. She then explained she did also offer acupressure massage. After just three sessions I am wholly committed to this. The effect on my neck and shoulders has been amazing plus the overall whole body experience is really profound. A hour of acupressure massage, possibly alongside acupuncture, could be considered a useful contribution to AS therapeutic treatment"