BBC News, Tuesday, 30 March 2010
People terrified of visiting the dentist can overcome their fear with acupuncture, researchers have claimed.
The findings, in the journal Acupuncture in Medicine, may offer some comfort to the one in five people thought to have dental phobia.
Five minutes of treatment with needles placed at two specific acupuncture points on the top of the head allowed all 20 patients to conquer their fear.

The experts said bigger trials are now warranted.
These were patients who would have previously run screaming out of the door…

Lead researcher Dr Palle Rosted
Dr Palle Rosted, who led the research carried out by eight UK dentists, said the findings were extremely promising.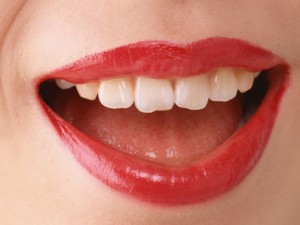 "Although it's a small number of patients that we've looked at, all of the patients benefited.
"These were patients who would have previously run screaming out of the door or would had to have been held down by a dental assistant to have their teeth checked."
All of the patients were in their 40s and had been suffering from dental phobia for between two and 30 years.
Many had, unsuccessfully, tried other ways to conquer their fears, including hypnosis and relaxation techniques.
Petrified
On previous dental visits, three of the patients had to be knocked out with a general anaesthetic to cope with their fears, while six others had needed strong sedatives.
In 14 cases, treatment had to be cancelled because the patient could not go through with it.
The acupuncture treatment, given in the dentist chair five minutes before their routine check-up, involved having needles inserted at acupuncture points GV20 and EX6 on the top of the head, which have been reported to aid relaxation.
The patients were asked to rate how anxious they felt before and after the acupuncture treatment using a using a scale known as the Beck Anxiety Inventory (BAI).
Typically, scores on the BAI fell from 26.5 to 11.5 after acupuncture and, more importantly, said the researchers, all 20 patients were able to undergo treatment.
'Real' effect
Dr Rosted said there was no doubt that the acupuncture was doing something, and denied the results were placebo – simply down to the patient's belief in the intervention.
"Although it is not a complete cure, it helped patients accept the dental treatment."
He said anecdotal evidence suggests it could help even when patients need more complex treatments like extractions or fillings, not just check-ups – although it may not be suitable for those who also have a fear of needles.
The results of this study sound promising, although I agree with the author that further research is required

Professor Damien Walmsley
British Dental Association
As well as being cheap, it is quick and simple for the dentist to learn and use.
"It's an extra tool in the dentists' tool box," he said.
Researchers are now planning a randomised controlled trial with more patients to test the therapy against sham acupuncture.
Mike Cummings, medical director to the British Medical Acupuncture Society, said acupuncture was a good way to beat anxiety and that there were a couple of hundred dentists in the UK who had been trained to provide this therapy.
"Dentists can also use acupuncture to stop people gagging if they have a very strong gag reflex," he added.
Professor Damien Walmsley, of the British Dental Association, said dentists strive to put patients at their ease.
"Increasingly, dentists undertake additional training in techniques, such as hypnosis, sedation, and acupuncture, to make the experience comfortable for patients who feel especially anxious about having dental treatment.
"The results of this study sound promising, although I agree with the author that further research is required to confirm the beneficial effects of acupuncture seen in those patients with severe dental phobia."
(Visited 1 times, 1 visits today)