by D. Zou
Anxiety is what we feel when we are worried, tense or afraid – particularly about things that are about to happen, or which we think could happen in the future. According to the anxiety organisation that anxiety disorder is the most common mental health disorder in the UK. Anxiety affects approximately 6.6% of the population in England each week.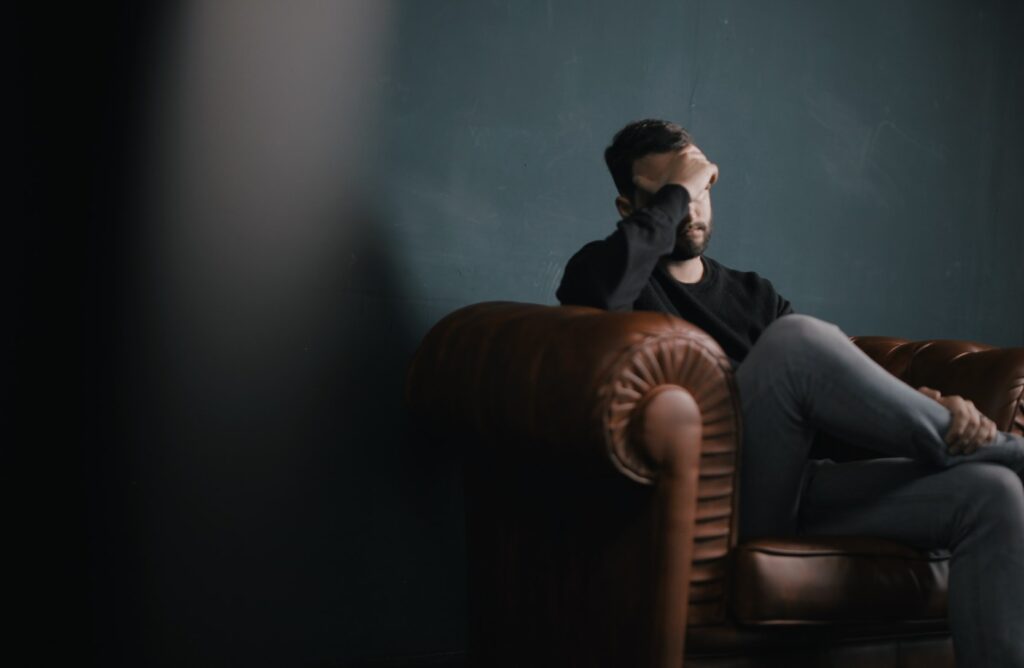 Quick facts:
In Chinese medicine, anxiety disorders are described as a deficiency of the kidney energy. The Chinese understanding of the kidney function is also the function of adrenal gland. The function of the will is the psychological correlate.
Anxiety is a feeling of unease, such as worry or fear, that can be mild or severe. Anxiety is the main symptom of several conditions, including:
GAD
Panic disorder
Phobias
Selective mutism
Separation anxiety
Social anxiety disorder
Acupuncture has a harmonising, sedative, or tonifying effect. Points of DU meridian, heart, pericardium, and gallbladder channels have psychological effects. Also ear acupuncture has been using centuries for mental disorder conditions.

It is a non-evasive and safe way to provide acupressure for specific ear points to provide relief to certain conditions. Worn for 2-5 days at a time to provide constant stimulations to ear points.
Typical acupuncture points for anxiety disorder:
Bai hui
Sishencong
Shenmen
Neiguan
Shenmai
Xinshu
5 ear points.
Diagnosis of anxiety would initially be made by a Chinese doctor following a comprehensive review of the following:
Symptomatic presentation of the patient;
Frequency of symptoms;
Degree of severity of distress;
Functional impairment.
The particular Chinese medicine diagnosis
Tips of self care:
going on a self-help course
exercising regularly
stopping smoking
cutting down on the amount of alcohol and caffeine you drink
trying 1 of the mental health apps and tools in the NHS Apps Library
Chinese Herb drinks can help easing symptoms associated with anxiety disorder.
Meditation or mindfully living.
Ear acupuncture seeds.
Case study:
Mr G, an investment banker aged 52. He states he is worried about heart palpitations and has been experiencing sleeping problem. He is visibly sweating and looks on edge.
He states that he has started a new job and that the palpitations start when he is feeling anxious. His symptoms are occurring most days of the week and he says it makes him "feel on edge". He adds that he does not want to socialise with his co-workers. It is starting to affect his sleep and he does not know what to do. He also states that he has occasional pain in his chest. He has been to a lot of NHS check-ups and found no physical health conditions. He feels cold on his feet and hands. I looked his tough.His tough looks white thick coated and his pulse was slippery.

New job causes Mr G anxiety but Chinese medicine view his anxiety is being rooted in the body. It is physical imbalance involves spleen and kidneys . After 12 sessions of acupuncture and ear seeds treatment, plus changes diet and reduce coffee taking. Mr G felt greatly better with anxiety. His palpitations gone and sleep is much better as well.

For more information about how Chinese medicine treatment for anxiety disorder you can phone us or via email for a free consultation.

0044 (0) 1743 350358
[email protected]