Here is a  message from Marinne. Very kind indeed!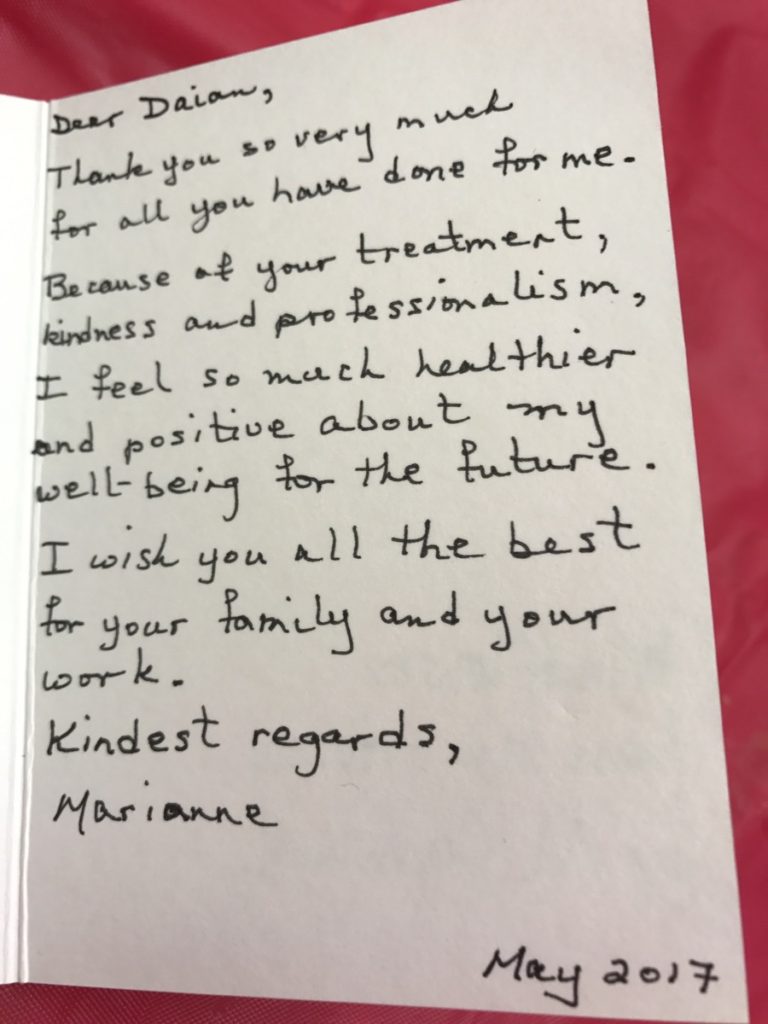 Post comment
You must be logged in to post a comment.
Search the site
Popular Pages
What Our Patients Say
~ A breath of fresh air – Ms. Hugh

"I just want to say 'Thank You' for your help with Acupuncture and Acupressure. I appreciated it very much, & received benefits. Also have been helped by your taking the pulse & examining the tongue, and your talking to me about these - most helpful. ... With regard to your treatment & Acupressure with me for about ONE hour! - amazing. I received so much help from that - as if I became more aware of my body. I have written rather than calling in at your clinic, as I did not want to interrupt your work. After my experience of Western Medicine, it was a breath of fresh air, having treatment from you - many many thanks."