Here is a  message from Marinne. Very kind indeed!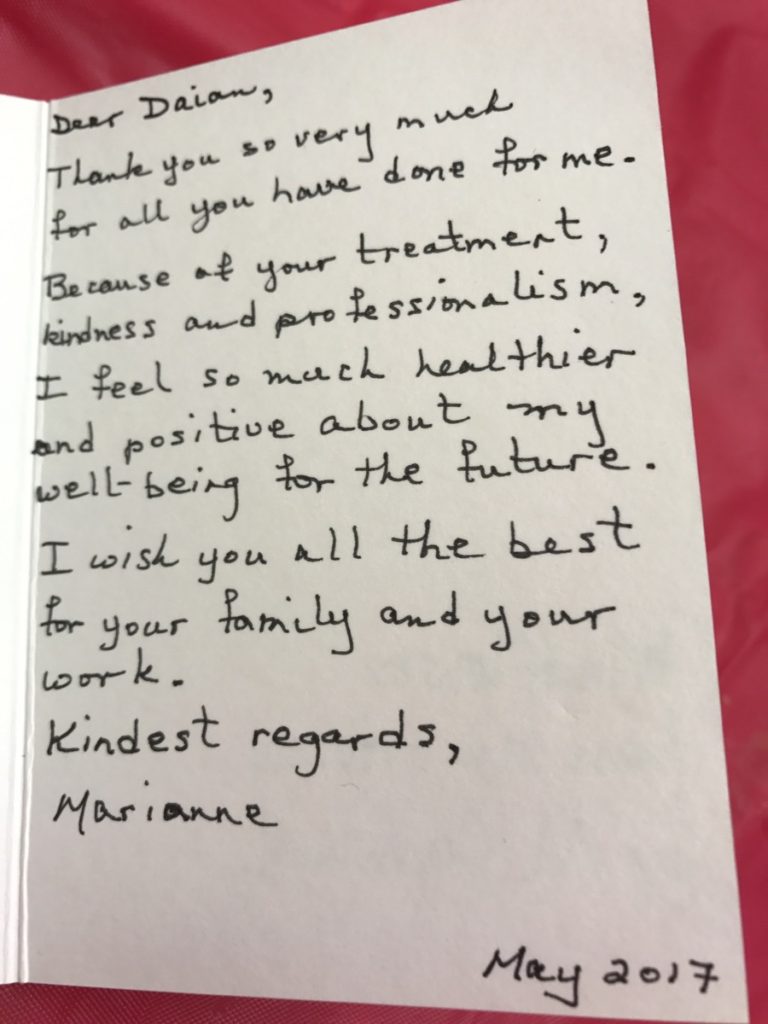 Post comment
You must be logged in to post a comment.
Popular Pages
What Our Patients Say
~ K&C – Thanks for helping to get to where we are

"Thank you so much for helpign us get to where we are on our journey. We really don't think we would have got here without your expert help & advice. Thank you from the bottom of our hearts, K. & C. (and"