Here is a  message from Marinne. Very kind indeed!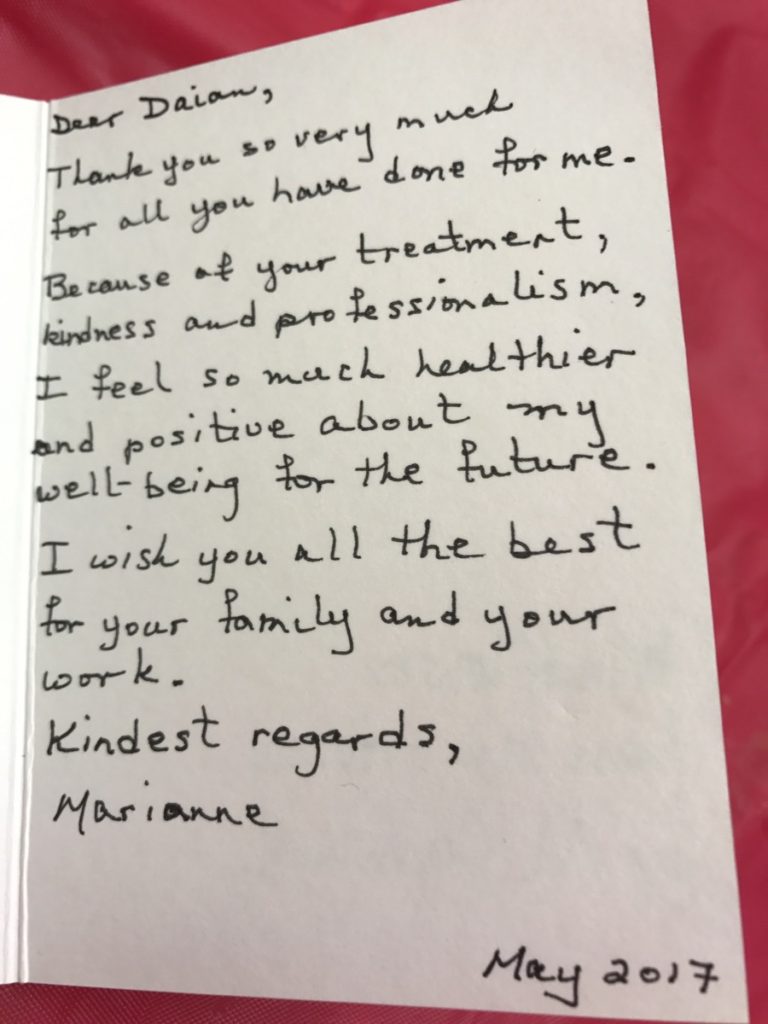 Post comment
You must be logged in to post a comment.
Search the site
Popular Pages
What Our Patients Say
~ Gwen Box – Feb 2012

"I first consulted Daian after a knee injury which conventional medical care had failed to improve. After acupuncture treatments, the knee steadily got better and has now healed completely. Since than, I hace continued with regular acupuncture treatments in order to maintain good health and physical well-being. I can thoroughly recommend Daian's practice and therapies."