By Dr. D Zou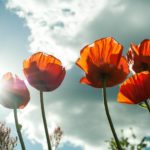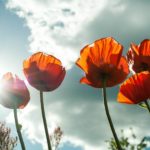 Summer is the most 'Yang' season. Warm temperature stimulates the growth of all things in nature. For us, summer is the best time to have our body functions balanced and prepare a healthy body for the whole year. Here I list a few tips to help you to get through the summer.
more fruits
With higher temperature and more outdoor activities life style, we loss more body liquid in the summer, and the water from fruits is the most absorbable fluids to our body. The preferred juicy seasonal fruits are melons, especially water melon, Cantaloupe.
more 'cooling' vegetables 
Cucumber, tomato, Celery & Lettuce, mushrooms and bitter melon
more 'anti-inflammatory' diet 
Summer is the season with most digest problems. Add some 'anti-inflammatory' ingredients into your summer diet is a great way to prevent from 'bad guts'. The helpful ingredients are: garlic, onions garlic chives and leeks.
'muti-Vitamin' diet
Tomato, green pepper, plums, and pears are great source of Vitamins.
keep up with water and mineral salt
Avocado & Soy bean products (such as bean curd & miso soup) are good source of  Potassium
protein rich food
More activities mean more burning of our body protein. More fish, lean meat, eggs  and Soy products would keep your energy up and prepare a heathy body for the gruesome winter ahead
Wish you all having a glorious summer!